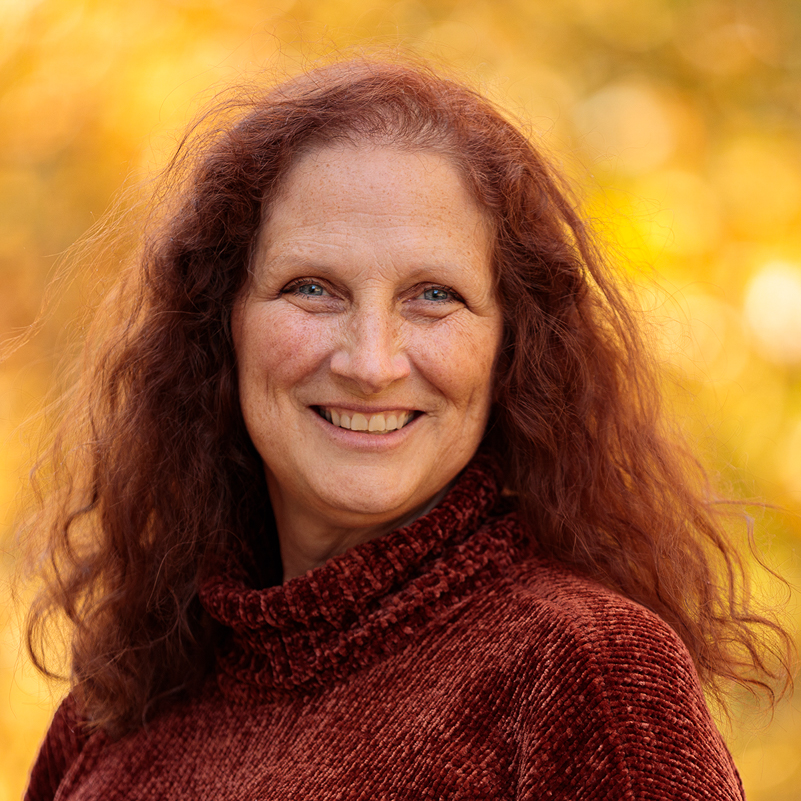 Jamie Konarski Davidson is an award-winning freelance outdoor & nature photographer and Lensbaby Ambassador with a passion for capturing and sharing the intimate moments and beauty of the natural world on its own and as it blends with the "rest of the world." Her images range from macro and abstracts to intimate, grand and rural landscapes in color and infrared. She connects with all things "old" and finds a special beauty in decay and fading cultural lifestyles that resonate a life of hard work. She focuses on the intimate details that can only be seen when the hurried pace of life is slowed.
A diagnosis and recurrence of breast cancer in her early 30s gave Jamie the courage and incentive to purchase her first 35mm camera. The gift of life encouraged her to discover a passion for exploring the world around her through photography. In 1997 she experienced an epiphany in a field of wildflowers on the North Carolina coast. Upon entering this field with her camera, she carried a load of emotional burdens. Surrounded by explosions of color, shapes and patterns, she focused her attention on the intimate details revealed to her as she crawled around the poppies, oxeye daisies and cosmos. Soon, her shoulders dropped, her breathing slowed, and that all the "stuff" she carried into the field vanished. At that moment, she realized the healing powers of nature and the spiritual connection she felt as she photographed. At that moment, New Life Photos was born.
Jamie is an active member of NANPA (North American Nature Photography Association), serving as a Board member and the 2013 Summit Chair, and CNPA (Carolinas Nature Photographers Association. She leads workshops throughout the East Coast from New York to Florida, and encourages her students to stretch their creative muscles to express their visual voice as they build skills and push beyond their comfort zones. Jamie has also presented and instructed at conferences, including Out of Chicago, Mike Moats' Macro Conference, Jackie Kramer's Phlorography Series, Hunt's Photo's Women with Vision online conference, CanAm, NECCC, NANPA, CNPA and more. She is available for webinars, online mentoring and in-person private instruction. Jamie loves to share her love of nature, creativity and photography with others. Her goals as an instructor are to educate, encourage and inspire.
Her work has been exhibited in the North Carolina Museum of Natural Science, North Carolina Museum of Life and Science and regional juried shows. Her images have appeared in Lensbaby's blogs, Wildlife in North Carolina, CNPA's Camera in the Wild magazine, Impressions magazine, North Carolina Literary Review, Tar River Poetry, and four editions of the Breast Cancer Resource Directory of North Carolina.
Jamie leads photo workshops throughout the East Coast. When not traveling for workshops or conferences, you'll find her playing with flowers, still lifes, searching antique stores and markets for props to use in arrangements, and exploring new places to walk and photograph. Her goals are to encourage and inspire and help people grow in their photography skills, more deeply connect with their subjects and see beyond the obvious so that they can discover their own visual voice.
Subscribe To My Newsletter!