Georgia Grilles & Mills Photo Workshop
$645.00
September 19-22, 2019
Cartersville, GA
Fee: $645 (Includes admission to Old Car City USA & Lindale Mill)
Co-leader: Mark Hilliard, Mark Hilliard ATELIER
Maximum Attendees: 12
Out of stock
caPTURE THE MAGIC OF WABI SABI IN OLD CARS, GRiST MILLS & RUINS AND MORE
If you love the nostalgia and crunch of old cars, trucks, buses and barns, buildings and grist mills, you'll LOVE this workshop! It's the perfect combination of subjects and locations to celebrate Wabi Sabi (beauty in imperfection).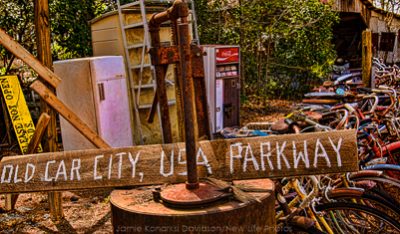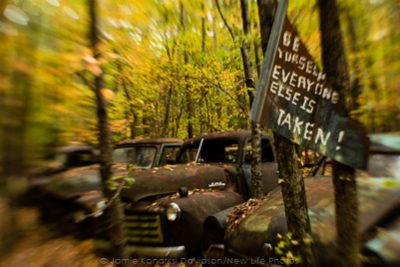 We'll spend an entire day at the world-famous (no kidding) Old Car City USA, with over six miles of trails filled with treasures in all states of decay, color and design. It's a mecca for macro, infrared, HDR and color captures. To round out the "old" theme, we'll visit several grist mills in the area to capture more of the times gone by. Perfect for work in color and infrared, this is an exercise in seeing the beauty of decay.
This workshop is designed for photographers of all levels. You'll have the opportunity to work your lenses from wide angle to macro and telephoto, depending on where your creative vision takes you. Jamie and Mark will work with you in the field and share techniques to help you reach your objective with images that you see.
TAKE YOUR IMAGINATION ON A JOURNEY BACK IN TIME AND CREATE IMAGES THAT CELEBRATE THE PAST.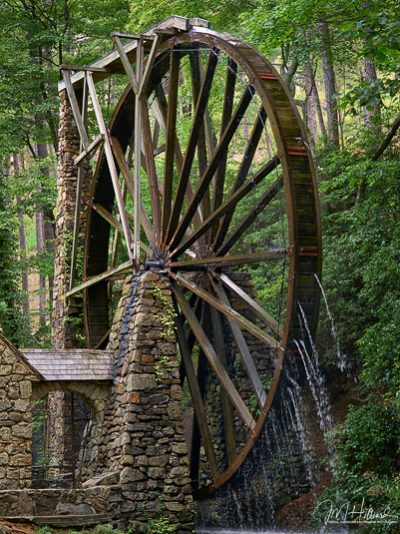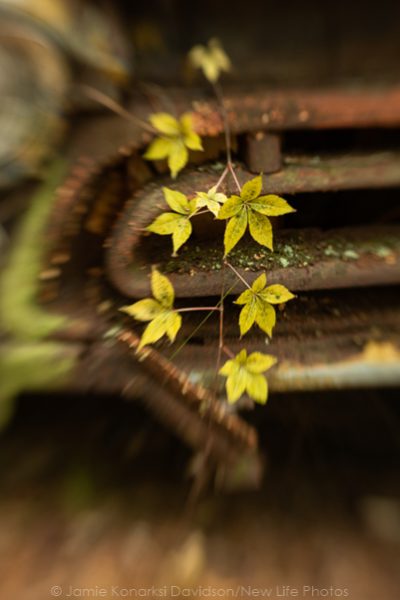 If ever there were a range of subjects primed and ready for all types of creative interpretation, the amazing relics at Old Car City USA and the grist mills in the surrounding area are perfect and waiting for you! Even better, this year we're adding a new find, Lindale Mill Ruins. This location offers a new twist on remembering the past with opportunities to see the inner workings of a factory, capture magical light in interesting places with an industrial feel.
As always, we have exclusive permission to photograph one mill and "behind the scenes" subjects with our group. The workshop focuses on subjects that show their age with grace and style. And, we plan for plenty of time to explore each location and exercise our creative muscles. If you're an infrared shooter, or would like to be, these subjects are wonderful for that style of shooting, and we're here to help you move forward in both the visible and invisible light arenas.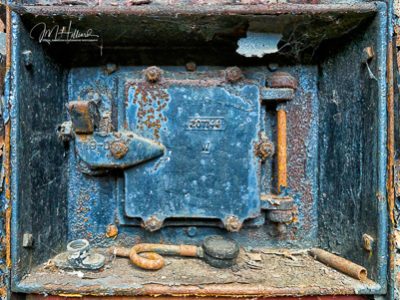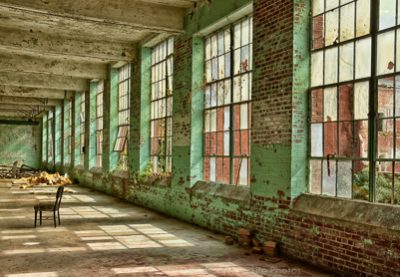 Workshop Registration is $645 / person
Lodging: Hampton Inn Cartersville
5600 Highway 20
Cartersville, GA 30120
770-382-8999
Special Group rate of $99/night when you mention New Life Photos
Deadline for Hotel Reservations: August 19, 2019
Email jamie@newlifephotos.com for more information or to register by mail.