Georgia Gardens & Grilles Plus Spring Workshop
$795.00
April 12-16, 2021

Cartersville, GA
Fee: $795 (Includes admission to Gibbs Garden, Old Car City USA & Lindale Mill)
Maximum Attendees: 6

In stock
CAPTURE THE BEAUTY of the Gardens, WABI SABI of OLD CARS, MILLS & MORE
If you love the emergence of spring colors in gardens and the nostalgia and crunch of old cars, trucks, buses and folk art, you'll LOVE this workshop! It's the perfect combination of subjects and locations to celebrate the rainbow and freshness of spring and Wabi Sabi (beauty in imperfection).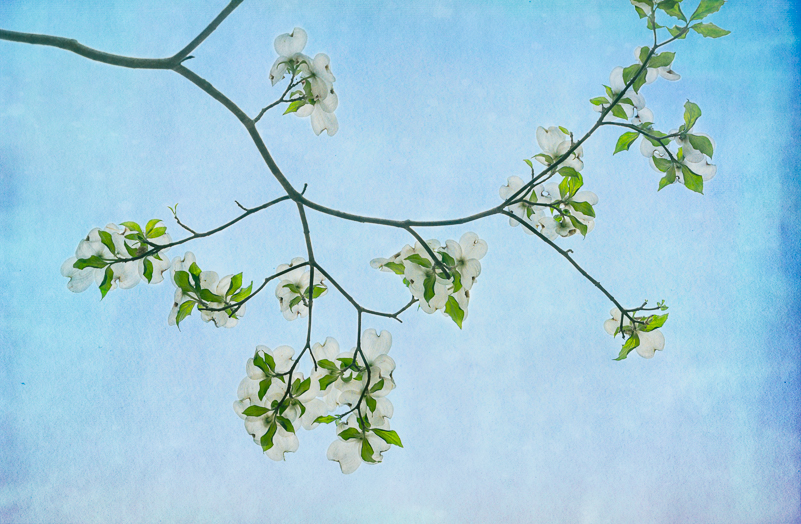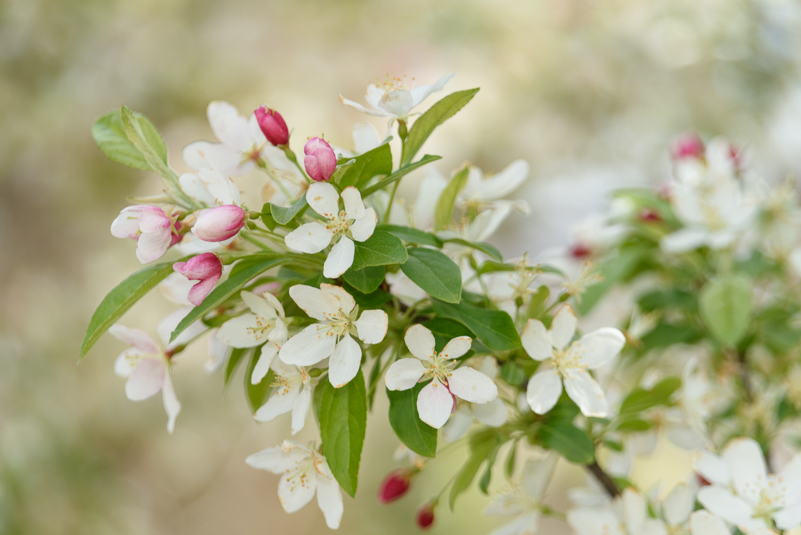 Gibbs Garden, an amazing 200-acre botanical garden, has been honored among the top 13 Best American Botanical Gardens. This designation is well deserved. You'll understand why we'll spend an entire day immersed in the beauty of spring colors among the rolling hills, waves of petals, ferns and flowering trees. Incredible opportunities from wide to intimate landscapes and the smaller stories. Get creative with washes of color in motion blurs and abstracts and designs and patterns by way of multiple exposures. Your macro lens will most definitely have a field day in these gardens.
We'll also spend an entire day at the world-famous (no kidding) Old Car City USA, with over six miles of trails filled with treasures in all states of decay, color and design. It's a mecca for macro, infrared, HDR and color captures. Even after many years and dozens of visits, I've yet to run out of subjects to shoot and have some favorites that get a photographic visit each time. Take a trip back in time among the relics of rust, explore cool headlights and tail lights, grilles and bumpers. These old beauties invite all sorts of interpretation – big picture views, macro & close-up, color, infrared, Lensbaby and more.
This workshop is designed for photographers of all levels. You'll have the opportunity to work your lenses from wide angle to macro and telephoto, depending on where your creative vision takes you. Jamie will work with you in the field and share techniques to help you reach your objective with images that you see.
TAKE YOUR IMAGINATION ON A JOURNEY BACK IN TIME WITH IMAGES THAT CELEBRATE THE PAST.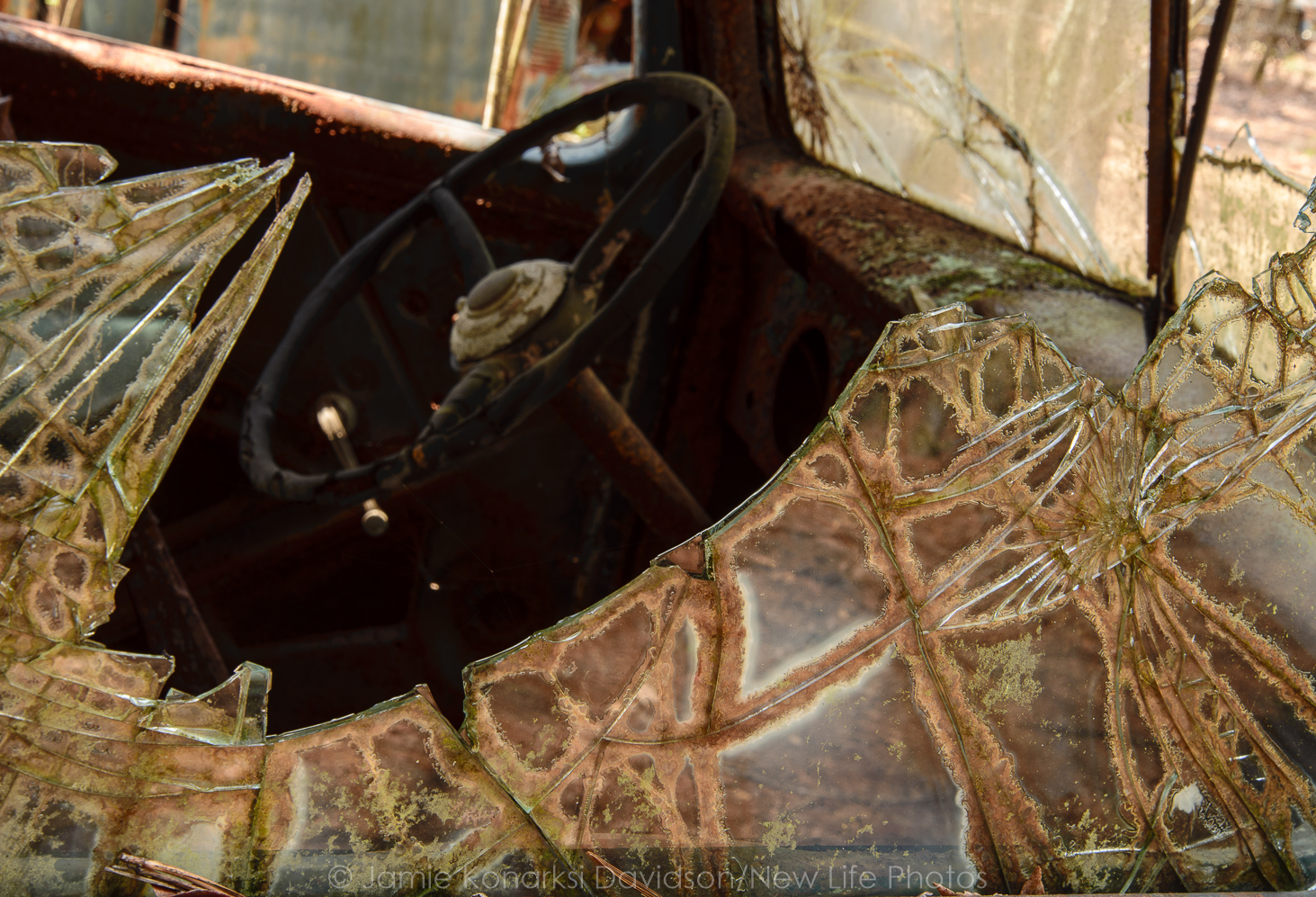 To round out the "old" theme, we'll visit several grist mills in the area to capture more of the times gone by. Perfect for work in color and infrared, this is an exercise in seeing the beauty of decay. If ever there were a range of subjects primed and ready for all types of creative interpretation, the amazing relics at Old Car City USA and the grist mills in the surrounding area are perfect and waiting for you! Even better, this year we're adding a new find, Lindale Mill Ruins. This location offers a new twist on remembering the past with opportunities to see the inner workings of a factory, capture magical light in interesting places with an industrial feel.
Part of this workshop celebrates the beauty of a new season and bursts of colors. The other part focuses on subjects that show their age with grace and style. We plan for plenty of time to explore each location and exercise our creative muscles. If you're an infrared shooter, or would like to be, these subjects are wonderful for that style of shooting, and we're here to help you move forward in both the visible and invisible light arenas. We have three full days of photography, time to learn some post-processing techniques and opportunities to share images from our time together.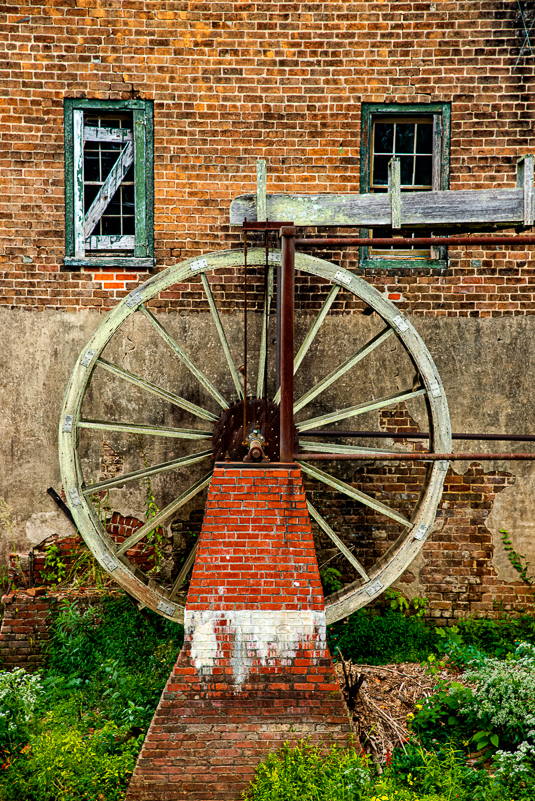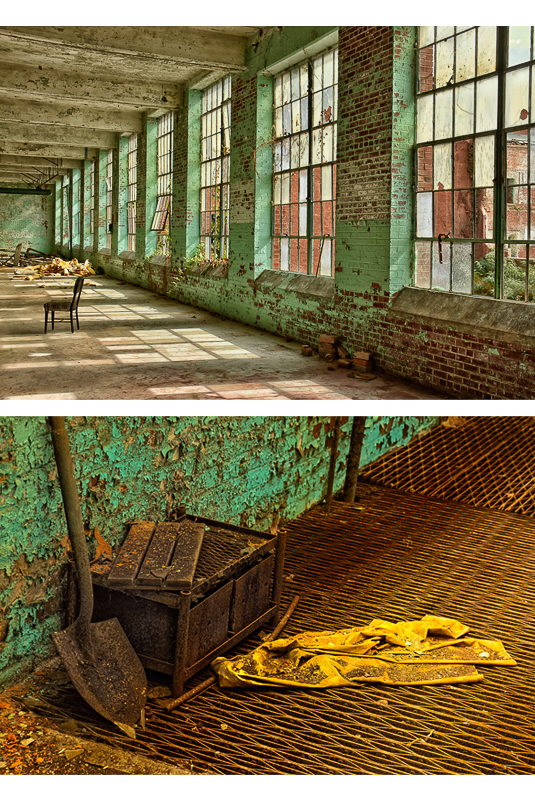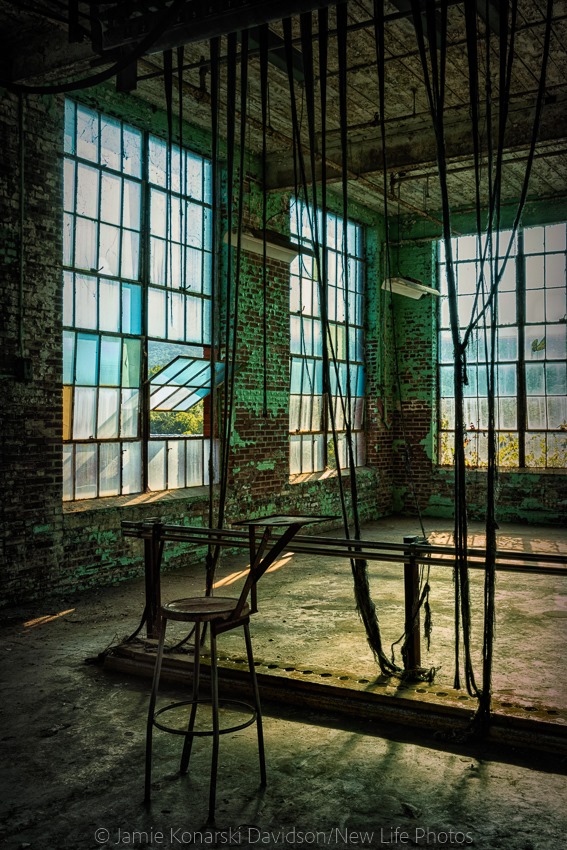 Workshop Registration is $795 / person
Lodging: Hampton Inn Cartersville
5600 Highway 20
Cartersville, GA 30120
770-382-8999
Special Group rate of $99/night when you mention New Life Photos
Deadline for Hotel Reservations: March 12, 2021
Email jamie@newlifephotos.com for more information or to register by mail.